Ultimate Guide to Growing and Caring for Phormium: Varieties, Planting Tips, and Maintenance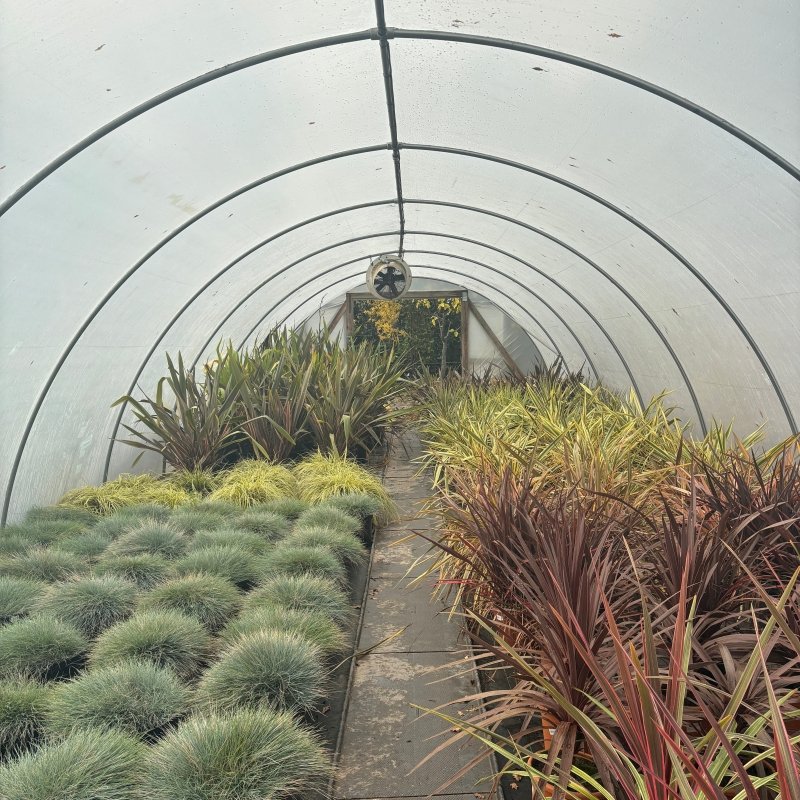 Key Takeaways
Phormium, also known as New Zealand Flax, is a versatile and striking plant.
It holds significant cultural value in New Zealand, especially in Maori traditions.
Recognized for its sword-shaped leaves and distinctive coloring.
Introduction to Phormium: Definition and Overview
Phormium, commonly referred to as New Zealand Flax, is a genus of two plant species in the Asphodelaceae family. This plant, native to New Zealand and Norfolk Island, is known for its robust, sword-shaped leaves and rigid flower stalks. Despite its common name, it's not closely related to the traditional Northern Hemisphere flax used for linen. Phormium plays a significant role in both ornamental gardening and cultural history.
Historical Significance and Cultural Importance in New Zealand
In New Zealand, Phormium holds a special place in the heart of the culture, especially among the Maori. Known in Maori as wharariki and harakeke, it was traditionally used for its fibrous qualities. The Maori people utilized these fibers to create textiles, ropes, and even fishing nets, making Phormium an integral part of their daily life and survival. The plant's introduction to European gardens has been more recent, but it quickly became a favorite due to its striking appearance and versatility.


FREE SEO Blog Content Outline Creator & Generator
Planting and Growing Phormium
Phormium, with its bold appearance, is not only visually stunning but also relatively easy to grow, provided the right conditions are met. Understanding these conditions is key to nurturing healthy and vibrant plants.
Ideal Soil and Climate Conditions for Phormium Phormium thrives in free-draining soils and is happy in both full sun and partial shade. It prefers a rich, moist soil, but once established, it's quite resilient. In colder regions, Phormium requires protection from harsh frost. For gardeners in such areas, planting in a sheltered, sunny position is recommended.
Planting Tips for Successful Growth When planting Phormium, it's important to give it plenty of space to accommodate its growth. Early season planting is advised to allow the plant to establish a strong root system before winter. For those in areas with heavy, waterlogged soils, improving soil drainage is crucial to prevent root rot.
Common Challenges in Growing Phormium While Phormium is a hardy plant, it can face challenges. In very light, dry soils, it may be slow to establish. Conversely, in wet soils, the roots can suffer during winter months. Additionally, the plant's leaves are prone to damage from hard frost, so some winter protection may be necessary in colder climates.
With the right care and conditions, Phormium can be a stunning addition to any garden, offering a dramatic and colorful focal point.
Care and Maintenance of Phormium
Proper care and maintenance are crucial for keeping your Phormium plants healthy and vibrant. From regular watering to dealing with pests, here's what you need to know.
Watering and Fertilization Requirements During the first growing season, it's important to follow a regular watering schedule to establish a deep, extensive root system. Phormium enjoys a rich, moist soil, but it's also important to avoid waterlogging. In terms of fertilization, a balanced approach is best, with regular feeding during the growing season to encourage robust growth.
Pruning and Managing Growth For a neat appearance, remove old foliage before new leaves emerge. This not only keeps your Phormium looking tidy but also helps prevent diseases. Dividing clumps every 2 to 3 years in early spring is a good practice for managing size and encouraging new growth.
Winter Care and Protection In regions with harsh winters, Phormium may need some protection from frost. Covering the plant with fleece or moving container-grown specimens to a sheltered location can help. Remember, though, that Phormium is relatively hardy once established, so don't overdo it.
With the right care, your Phormium can thrive for years, becoming a staple in your garden with its striking foliage and architectural presence.